Break down complex goals into granular tasks, Prioritize & Track anything
Treetasks is the best way to manage software projects.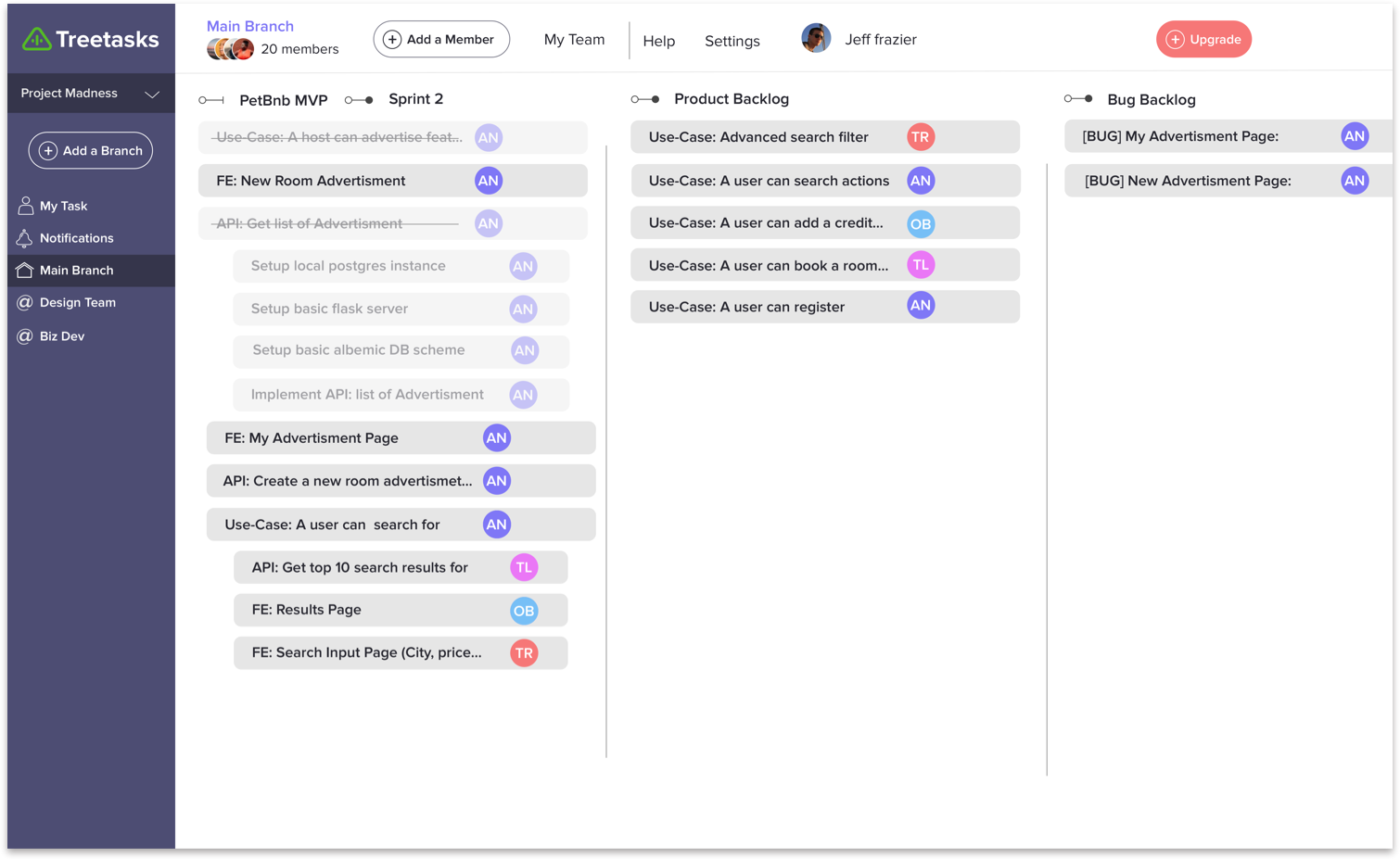 Flexible Tree Hierarchy
Breakdown large complex goals into simple granular tasks. Zoom into any part of your hierarchy to stay focused. Don't just kanban, treeban! Drag and drop tasks or entire subtrees from one view to the other to help you stay organized, or to re-prioritize tasks & features.
Powerful Tags
Add as many tags to a task as you want. Tags are sticky by default - child tasks inherit tags from parent tasks. Each tag has custom view & ordering of tasks.
Customizable spreadsheet view
Turn any subtree into a spreadsheet view that lets you add any custom fields, and perform batch actions & filtering. Field types: user, tag, image, date etc.
Other advanced features coming soon!
Search, charts, dashboards, calendar, customized newsfeeds.
Upgrade Your Team's Sucess!
Select the best option that fits your team.
Free Tier
$0
Up to 5 users. Unlimited use for 60 days. Limit of 20 actions per month after.
Try Free Tier
Starter
$10 flat monthly fee
Up to 10 users. No other limits.
Buy Starter